Friday Night – February 12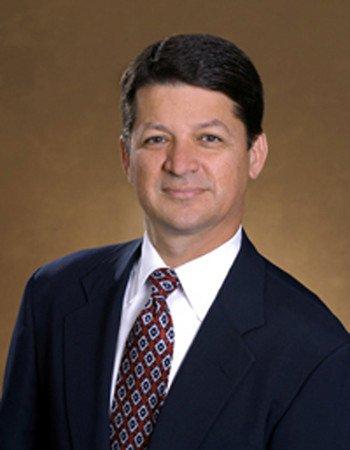 Rick Mullaney is the Director of the Jacksonville University Public Policy Institute ("Institute"), political analyst for WJXT Channel 4 and WOKV, 104.5 FM in Jacksonville, Florida, and host of a radio program, Policy Matters, on WJCT 89.9 FM. He is the Founding Director of the Institute, which offers four graduate degree programs in public policy, including a Master in Public Policy (MPP) degree and three dual degree programs (MPP-JD, MPP-MBA, and MPP Marine Science). He teaches PPOL 513 Law and Public Policy in the MPP program.
Mullaney received a BA in Political Science at the University of Florida (1973-1977), graduating Phi Beta Kappa and first in College of Arts and Sciences. He also graduated from law school at UF (1977-1980), serving on the Moot Court Team and as Executive Editor of the Law Review. After graduation, he worked as a business lawyer for Carlton, Fields, prosecutor, Mayoral Chief of Staff, and General Counsel for the City of Jacksonville. He has received the Prosecutor of the Year Award for the state of Florida and the Lawyer of the Year Award for the City of Jacksonville. He ran for Mayor of Jacksonville in 2011.
In over 40 years in the private and public sectors, Mullaney has represented diverse public entities, been involved in numerous public policy initiatives and political campaigns, and lectured on legal and public policy topics in more than 20 states. For 20 of those years, he served as legal counsel and advisor to Jacksonville's consolidated government and Jacksonville mayors Ed Austin, John Delaney, and John Peyton.
Mullaney serves on numerous non-profit boards, including the World Affairs Council, Chamber of Commerce Board of Governors, and the Government and Public Policy Institute for the University of the Bahamas. He is past Board Chair for Gateway Community Services and the Saint Vincent's Healthcare Foundation. Mullaney is a member of Leadership Jacksonville (1988) and Leadership Florida (2001). He and his wife Lynn have been married for over 30 years and have three children – Taylor, Richie and Katie.
Samantha Sexton is the Director of Government Relations, advancing UF's interests at the state level.
Before joining UF, Samantha served as the Vice President of Legislative and Regulatory Affairs for the Personal Insurance Federation of Florida, a P&C insurance trade association based in Tallahassee. Her main responsibilities included advocating the association's interests before the Florida Legislature, Florida Cabinet and executive branch agencies, developing legislative and regulatory strategies to advance the collective priorities, and represents the association in all meetings and hearings.
Samantha also served as the Director of Government Affairs for the PACE Center for Girls, Inc. During her tenure with PACE, she expanded PACE's public sector resources at the local and state level, positioned PACE as the lead advocate for at-risk girls and supported the program's expansion into Georgia.
Samantha has been recognized as a 2020 Local Patriot by The Village Square, Bob Graham Civic Scholar, '30 under 30 Rising Star' of Florida politics, 2016 Golden A.C.E. by the Tallahassee Network of Young Professionals, and Rising Star in the lobbying industry by INFLUENCE Magazine. She was recognized in 2020 by the Tallahassee Democrat as one of the 25 Women You Need To Know. Samantha volunteers with the Junior League of Tallahassee and serves as the organization's President. Samantha graduated from the University of Florida with her B.A. and M.A. in Political Science and Certificates in International Relations and Political Campaigning. She remains an active member of Florida Blue Key.
Saturday – February 13
Keynote
Lashyra "Lash" Nolen has dedicated her life to serving and addressing the concerns of marginalized communities. She currently studies at Harvard Medical School, where she serves as the first documented Black woman to hold the role of student council president. Previously, Lashyra taught and researched in Spain as a Fulbright Scholar raising awareness for the inequities that exist in US communities. She brought her international experience and passion for social justice back home in order to serve as an Americorps health educator, focusing on improving patient health.

She is a published author, and you can view her work in the Washington Post, NPR, and the New England Journal of Medicine, among other publications. Lashyra is an activist, rapper, writer, and student on top of it all. We are so excited she will be joining us this year for the Future of Florida Summit, and we hope Lashyra's story inspires you to never stop pushing for change and lifting marginalized voices.

Panel – Public Health Concerns
Dr. Pauline Rolle is the Medical Executive Director for the Florida Department of Health in Duval County (DOH-Duval). She is Board Certified in Pediatrics and Public Health. A Miami native, she is a graduate of Fisk University and Meharry Medical College in Nashville, Tennessee and she completed her Pediatric residency training at the University of Florida Health Science Center at Jacksonville in Jacksonville, FL. She also completed her Master's of Public Health at the University of South Florida in Tampa, Florida and she was awarded the 2019 University of South Florida Outstanding Alumni Award.

Dr. Rolle has been with the Florida health department since 2003. As a DOH-Duval subject matter expert for pediatric and adolescent related topics, including immunizations, sexual health and general health and wellness, she has appeared in multiple television and radio segments. Dr. Rolle has a desire to ensure people have a basic knowledge of the role of public health and services available through their local health department. She is married to Harold Rolle, Jr. and they have 2 wonderful children in college.

Dr. Kayser Enneking, M.D., earned her medical degree at the University of Florida in 1986. She completed her residency in anesthesiology at the University of Texas Medical Branch with an emphasis on cardiac anesthesia at the Texas Heart Institute. She did a fellowship in regional anesthesiology at Brigham and Women's Hospital in Massachusetts.Enneking joined UF in 1991 as an assistant professor in the department of anesthesiology. She held several roles, including associate professor in the department of anesthesiology, medical director for the Florida Surgical Center, chief of the division of regional anesthesia and professor of anesthesiology, and of orthopaedics and rehabilitation. She is currently chair of the department of anesthesiology and assistant dean for clinical affairs for the UF College of Medicine.

Enneking's strong interest in regional anesthesia for orthopaedic surgeries and ambulatory anesthesia led to the development of novel analgesic techniques for these patient populations. She has published more than 50 scholarly works in this area and mentored regional anesthesia fellows and junior faculty members.

Nezahualcoyotl "Neza" Xiuhtecutli currently serves as the general coordinator of the Farmworker Association of Florida. Neza previously served as the organization's research and field coordinator. He is a researcher, organizer, farmworker advocate, archaeologist, anthropologist, activist, and graduate student. Currently, Neza is in the final phase of his doctorate at Tulane University, where he studies MesoAmerican archaeology. Neza remains committed to a vision of a more just world where farmworkers, their families, and communities are treated with the dignity and respect that they and their work deserve.

Panel – Health Disparities & Intersectionality
Jill Sonke is director of the Center for the Arts in Medicine at the University of Florida (UF) and assistant director of UF Health Shands Arts in Medicine. She serves on the faculty of the UF Center for Arts in Medicine, and is an affiliated faculty member in the School of Theatre & Dance, the Center for African Studies, the STEM Translational Communication Center, the One Health Center, and the Center for Movement Disorders and Neurorestoration. Jill is an Entrepreneurship Faculty Fellow in the UF Warrington College of Business, serves on the editorial board for Arts & Health journal and directs the national initiative, Creating Health Communities: Arts + Public Health in America.

With 25+ years of experience and leadership in arts in health, Jill is active in research, teaching and international cultural exchange. Her current research focuses on the arts and health communication, the arts in public health and the effects of music on cost and quality of care in emergency and trauma medicine. Jill is the recipient of numerous arts, public health and entrepreneurship awards and over 200 grants for her programs and research at the University of Florida.

Dr. Brittney N. Dixon is a clinical assistant professor in the Department of Health Services Research, Management and Policy and in the Social and Behavioral Sciences concentration within the College of Public Health and Health Professions at UF. She is also a graduate of the Social and Behavioral Sciences concentration Ph.D. in Public Health program. Dr. Dixon's research aims to identify and examine factors influencing the health and quality of life of individuals in underserved and vulnerable populations. In particular, her research seeks to investigate geographically related health disparities for individuals in rural vs. urban communities. Dr. Dixon's recent research examines how the built environment may influence intervention outcomes for adults living with obesity in rural communities.

Benjamin is a third year medical student at the Alabama College of Osteopathic Medicine. He currently serves as the Vice President of Leadership Development for the American Medical Student Association. He previously served as their National Health Policy chair and National Health Equity Policy coordinator, in addition to Policy Advocate and Organizing & Advocacy Fellow for the RESULTS and RESULTS Educational Fund, a nonprofit organization dedicated to anti-poverty work.

Benjamin serves as a contributing writer and research analyst for MedTruth, and he has worked on advocacy issues ranging from medical education to global maternity and infant mortality. He also serves as a second lieutenant in the United States Army Medical Department.

Panel – Innovation & Technological Advances
Jason Brodeur was raised and lives in Seminole County. He graduated from the University of Florida with a Bachelor of Science in Food & Resource Economics and a Master of Business Administration. He is currently earning his Master of Public Health degree at Dartmouth College. Jason was elected to the Florida Senate in 2020. Prior to that he was in the Florida House of Representatives from 2010-2018 where he served as the chairman of the Health and Human Services Committee. Representative Brodeur also served on the Energy & Utilities Subcommittee, Select Committee on Gaming, the Select Committee on Water and the State Affairs Committee. Additionally, Rep. Brodeur served as Chairman of the Health and Human Services Appropriations Committee, Chairman of the Government Operations subcommittee where he focused on pension reform and as Chairman of the Health Innovation subcommittee where he focused on insurance reform.
Jason has also served at the pleasure of the Executive Branch as an appointed member of the Governor's Committee on Government Efficiency. Prior to his service in the House, Jason received gubernatorial appointments and served on the Medicaid Pharmaceutical and Therapeutics Committee, the 18th Circuit Judicial Nominating Commission and the Citizen's Safety Task Force. Jason is currently President/CEO of the Seminole County Chamber and Alluriam Health Company. He and his wife Christy attend St. Andrews Chapel in Sanford. He is a tireless advocate for the citizens of Senate District 9 and he views it as a great honor to serve his neighbors.

Christopher R. Cogle, M.D., is a professor at the University of Florida with a focus on cancer and health policy. In 2004, Dr. Cogle was recruited to the faculty at University of Florida to create a translational research program in blood stem cells and blood cancers. In biomedical science, Dr. Cogle is credited with several major discoveries and inventions, and has trained over 50 mentees who serve on faculty and in industry throughout the world. Dr. Cogle invented two, nationally recognized methods of teaching cancer to medical students and hematology-oncology fellows.

Dr. Cogle has a career-long engagement in organized medicine at the local, state, and national levels. In his late career, Dr. Cogle served on two Scientific Committees in the American Society of Hematology (ASH). Dr. Cogle has also served as an ex officio member of the National Cancer Policy Forum, where he led and participated in national workshops on pressing issues in health and medicine, such as the use of computers in diagnosing and treating patients with cancer. In 2020, Dr. Cogle was selected by the National Academy of Medicine as an Emerging Leader in Health and Medicine Scholar. In this fellowship he is focusing his time on policy improvements that lead to improved health at the state and national levels. Civic engagement is a priority to Dr. Cogle.

Dr. Sarah Szurek is a medical anthropologist who holds a faculty position as an assistant research scientist in the College of Medicine's Department of Health Outcomes and Biomedical Informatics. She also serves as program director for the Office of Community Outreach and Engagement at the UF Health Cancer Center.

Dr. Szurek's work focuses on understanding the social and cultural factors that influence health outcomes among marginalized populations to then develop targeted, evidence-based programs to positively affect health in community settings. She has worked with Mexican immigrants in Alabama to examine how personal social networks affect diabetes risk, and with African Americans in Florida on community-based participatory research projects related to racism, cardiovascular disease, and the local food environment. Dr. Szurek previously directed the Florida Healthy Kids Program evaluation, which examined the quality of care that children receive in the state.

Panel – Transparency & Affordability
Currently, Jodi serves as the project director and principal investigator of Florida Covering Kids and Families at the University of South Florida under the Lawton and Rhea Chiles Center for Healthy Mothers and Babies. There, she works with agencies, communities and families to ensure kids have access to quality, affordable health coverage through Florida KidCare – the state's CHIP and Medicaid program for children.
She provides administrative and programmatic oversight of multiple state and federal grants that include six large outreach and enrollment grants from Health & Human Services Centers for Medicare and Medicaid Services throughout the Children's Health Insurance Program Reauthorization Act (CHIRPA) and the Affordable Care Act (ACA) initiatives. Jodi is responsible for all reporting to grantor, management of multi-sourced budget, and on-going, high-level federal and statewide communication between and among agency and local community partners, and policy development and analysis.

Representative (Rep.) Nicholas Duran is currently serving his second term as a Florida State Representative for District 112 in Miami. First elected to the House in 2016, Nick has been a prolific legislator and passionate advocate for his district. In his first two terms in the legislature, Rep. Duran passed several bills expanding access to health care, taking on the opioid epidemic, and protecting professionals and graduates who are dealing with student loans.
Over the years he has served in a variety of leadership roles in health care policy and community engagement. In 2010, he joined The Children's Movement of Florida, one of the state's largest early childhood organizations. In 2013, Rep. Duran became the State Director for Enroll America in Florida, dedicated to ensuring that every Floridian had access to quality, affordable health care. Nick serves on the board of trustees for the Miami-Dade County Public Health Trust – Jackson Health System and the board of directors for Epilepsy Florida.

Fernando currently serves as the compliance officer for eMindful Inc., a company that provides applied mindfulness programs targeting some of the biggest modifiable health cost drivers such as stress, metabolic syndrome, and other costly conditions.

He has a wealth of experience at the intersection of policy, security, and organizational compliance. He previously served as the Compliance and Quality Assurance Manager for Passageway Residence of Dade County. There, he ensured organizational compliance with Stark Law, Anti-Kickback Statute, False Claims Act, as well as Medicaid and Medicare rules and regulations. Fernando wrote and updated all policies pertaining to direct service delivery, compliance, ethics, and continuity of care.